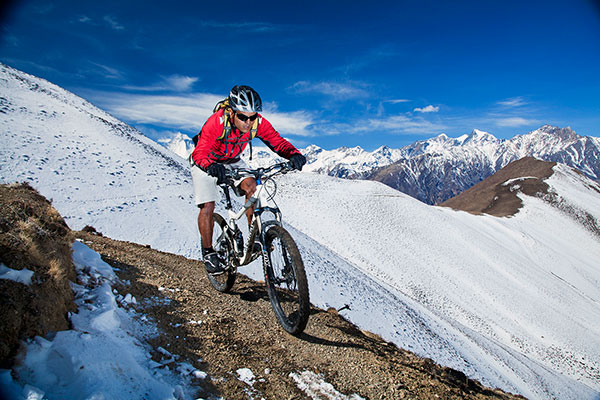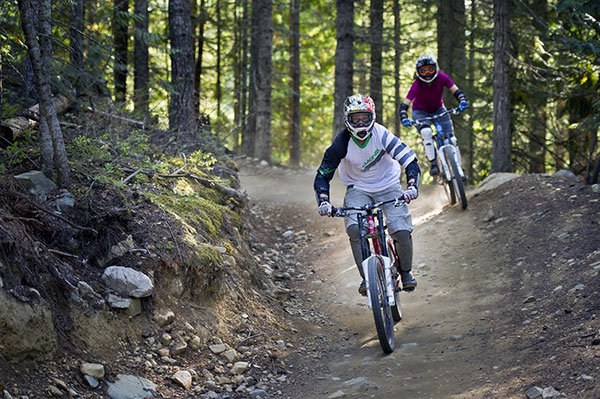 Mountain biking is another adventure that has been recently introduced in Sikkim. Most of the roads in Sikkim are negotiable by mountain bikes. This sport is definitely poised to become popular in Sikkim in the near future. Biking or Cycling is one of the fastest growing and adventure sports in India today. The entire route has superb sunrise and sunset, hamlets, exotic flora, forests, tea gardens etc an ideal route for biking. Biking is popular among the westerners; hence one may come across foreigners on the route biking their way. The journey is planned and made leisurely, otherwise the trip becomes strenuous Many mountain biking routes have been opened for tourist. The route with scenic beauty passing through tribal villages and Hamlet will certainly mesmerize you. Spectacular views to watch and appreciate the beauty and you may come across wildlife anywhere in any stretch. This route is accompanied with the views of the beautiful tea gardens and rivers. If you are the lucky ones Elephant herd will positively force you to stop and retreat. Biking will take you to places off the beaten track… as well as a chance to encounter small villages and hamlet. Biking / Cycling generally goes through exciting route of winding roads, a few narrow unsurfaced roads and road passes through lush green pine forests where the trees soaring up 20 meters. Road hazards include potholes and traffic though we try to avoid the congested road as far as possible. Other hazards are flocks of cows, goat or buffalos and traditionally dressed village women. In the plains the road are a bit dusty and rough but the hills are comparatively clean but tiring.

Basics of Biking or Cycling
Our day will start with afresh cup of coffee. Biking will start by 06:00 hours in the morning and breakfast will be served after two hours of cycling depending on the route. Generally after breakfasts there is driving for three to four more hours and relax for the rest of the day. Lunch will be served in either the make shift camp or Hotel or resort. Rest for a couple of hours and after tea either stroll to local sightseeng. Group will return back and discuss the next day's trip. Every trip will be accompanied by a Physio, cook and few helping hands. This sport requires endurance, bike handling skills and self-reliance, and can be performed almost anywhere from a back yard to a gravel road. We support street riding through narrow trails that wind through forests, mountains or roads. We advice riding point to point or in a loop including climbs and descents on a variety of terrain and are as per the route tested by bikers. From 1970s and early 1980s bicycle companies started to manufacture mountain bicycles using high - tech lightweight materials like carbon fibre and throughout the 1990s and 2000s, mountain biking moved from a little - known sport to a mainstream activity, enjoyed by groups and individuals all over the world. Mountain bikes are made on reinforced frame, knobby, wide and high profile tires which are mounted on a rim stronger and sometimes has disc brakes
Tips of Trail
A rider needs to take steps such as picking trails that they can handle given their experience level, ensuring that they are fit enough to deal with the trail they have chosen, and keeping their bike in top mechanical shape. Another aspect is the ffitness issue i.e. if a rider is not in good enough shape to ride a certain class of trail, they will become fatigued hence the route is discussed and then chalked out by us. Lastly, maintenance of bike needs to be done more frequently and one should check and lube the bike before every ride. Other factors include terrain, environment, weather, potential obstacles on the trail, experience, fitness and the technical skill. Biking downhill is the most difficult and one has to be extra careful.
Destinations
Some of the famous biking route for Indian are in the Himalayan region are in Sikkim, Darjeeling, Assam, and Arunachal pradesh, Nepal, Bhutan and Meghalaya. The routes are not across state but in the state
Included
Bike (As per contract)
Spares etc
Mosquito nets, sheets, pillows and accommodations
Tour guide / Translator
Tents and camping equipment
Sun Glass
Physio Help
Medical Help
All food
Escort vehicle
Drinks (Beverages and Beer etc)
We love to celebrate our guest's honor... any excuse for celebration on the road!
Not Included
Bike (As per contract)
Helmet, Gloves, rain gear etc
Bike tools and extra bike tubes
Personal expenses
Personal insurance
Sleeping bags
Safety equipments
Train or flight tickets
Medicine of personal nature
Laundry
Tips