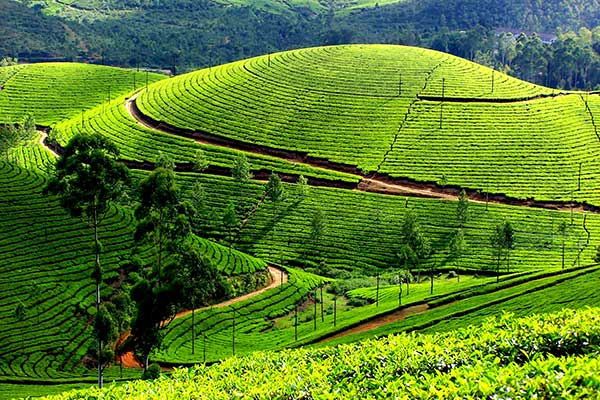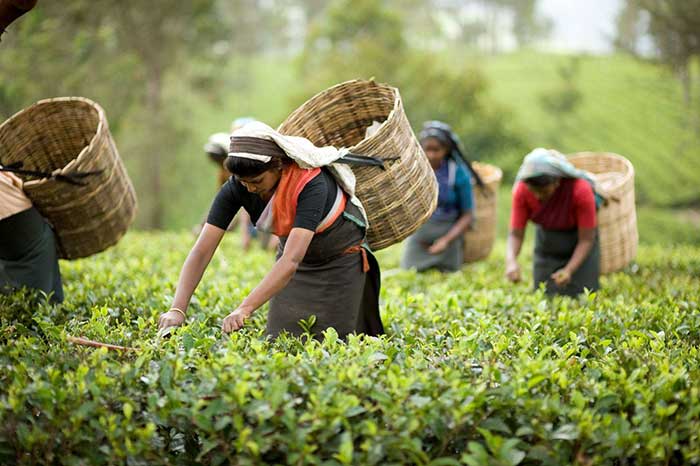 Magellan has a separate wing for ecotourism, which includes, home stay, angling, birding, trekking, tea tourism, etc and will gradually come up with other development work on ecotourism project. Our future projects will have significant community involvement with thousands of people participating and earning a livelihood. Tea estates from Assam to Darjeeling have converted British built 19th century bungalows into luxury lodgings, catering to a growing band of sophisticated palates seeking the perfect cup of tea, popularly known as tea tourism. Tea tourism is a trendsetter in generating funds and to utilize the unused bungalows and quarter in the garden, which is passing through financial crunch. These bungalows are converted to resort's catering to the needs of the tourist. To be frank the concept of tea tourism has been initiated by Makaibari tea estate, Glenburn, Marian Barrie and Faskua. We also have our own garden and are suppose to be one of the finest tea garden and well maintained. Our basic aim to penetrate this concept is to generate employment and to expose tourist to the greenery along with accustom them to the tea industry especially to the plantation and the manufacturing process. Tea tourism for us means responsible travel to natural areas, which conserves the environment and improves the welfare of local people. Sprawling wooden bungalows, large courtyards filled with colorful flowers, century - old trees and green lawns capture an old - world charm being turned into luxury apartments with modern amenities. Similar resorts are coming up in northeast India including Assam and in the northeastern state of West Bengal, home to the famous Darjeeling tea gardens.
The growing trend of tea tourism is maturing over time and might strike a delicate balance between commercialism and the need for careful ecological conservation. The advantage of tea tourism in this region also helps visitors to include tourist hot spot like Darjeeling, Kalimpong, Sikkim, Bhutan, Nepal etc or vice versa i.e. visit to this hotspot also include tea tourism. This is extremely popular with tourists and our involvement means that we offer advice and assistance to tourist introducing them to this sector of the economy. We have all the options to appeal to you and the best part is all of our tours are tailor made. So you tell us what you want rather that we telling you what are on offer.
India is till date one of the largest producers of tea in the world and is known internationally for its quality tea and especially for Darjeeling tea. India is a home to number of tea estates with the major gardens inDooars, Darjeeling and Assam. Dream destinations for any traveler, tourist or tea connoisseur, we are trying to explore tourism potential of these destinations by turning them into major tourist attractions. For guests who love tourism and tea, taking a tour of tea gardens would undoubtedly be a fascinating experience. Magellan Vacations offer to give you online information on tea tourism packages in northeast India. If charm, grace and hospitality are what you crave for, then Tea tourism in Dooars might just be your cup of tea! The essence of "Tea" will be just one of the highlights of your tour that combines the most outstanding sights wildlife in the foothills of Himalaya and there will be free time to see places that are of special interest to you.
Accommodations
Colonial bungalows built during the British time has been turned into guesthouses with ultra modern fittings and facilities. Visit to Tea factory, Tea tasting and watching manufacturing are part of the packages. Other activities includes visit to nearby Parks, Sanctuary and other places of interest nearby. Tea tourism is an area that is being explored by corporate houses and they are working on a plan to diversify into other aspects of tourism also to enhance the economy of the area. Stay in the tea garden at Colonial era bungalow can be arranged. The company offering tea tourism is nearly 8 to ten. We have picked up some of them and we feel are the best of the region, they are as follows
Ambootia Tea Estate
Cochrane Place
Damdim Tea Estate
Selim Hill Tea Estate
Glenburn Tea Estate
Makaibari Tea Garden
Nathmulls Tea Garden
Phaskowa Tea Estate
Tukvar (Puttabong) Tea Estate
Ambootia Tea Estate
Ambootia is nearly one and half kilometers drive from Siliguri. It is situated at an elevation of above 6300 feet with temperate climate and you can view the plains down below in the south and the snow capped Himalaya in the north. A liberal supply of information about sites, guided walks, etc. will be available to help plan your adventure and stay at Ambootia Tea Estate. It is home to a balanced ecological system with natural forests and an abundance of flora andfauna surrounding it. The option includes visit to the garden for watching manufacturing of various quality tea like Kids tea, Seasonal tea, Women's tea, Green tea, Digestive tea, Calming tea, Tonic tea, Energizing tea, Organic tea, Ginger tea,Peppermint tea, Organic throat tea, a rare concept among tea lovers. A tea tasting session might be arranged exclusively for guest at the factory's Tea tasting room and return back home with memories of a nostalgic tour. Other option is to take a walk in a nearby village to see the simplicity of living, tour to nearby forest, birding or visit to Bhutan and even soft trek through forest to religious place can be arranged. Visit to Darjeeling, Kalimpong and Gangtok is nearby and can be included in the package. Tea tourism is a niche activity with cottage tariffs ranging between Rs 5,000 and Rs 35,000 per day. There are optional activities such as white water rafting, camping and walks.
Cochrane Place
This is one of the finest tea garden in the hills near Kurseong and guest are generally welcomed with High tea served on arrival at hotel resort and then enjoying a beautiful and refreshing sunset trail along the SaintMary's Walk by tall ferns, and pines alongside a waterfall and visit to forest museum in Dow hill and to scenic TibetanMonastery that is run by Buddhist nuns. Visit to Ambootia tea garden and factory an organics tea garden producing some of theworld's finest and most expensive teas and visit to Ambootia Shiv Mandir. Package cost for double occupancy has manyoptions starting from two nights to four nights packages can be arranged with this luxury stay, sight seeing and transportation.Other components of the packages includes taxes, accommodation in deluxe room, meals including breakfast, lunch and dinner with complimentary morning Yoga and meditation sessions and complimentary facial or massage each for couple. Other optionsincludes ride on the Heritage Toy Train is between Kurseong and the next station, which is 45 minutes. Visit SASAC – an organic farm and social agricultural community at Seopoydhura also 1 hours trek from Sepoydhura to Chimney at an elevation of 7,000 feet for picnic breakfast at Father Abraham's organic vegetable farm. Visit to Kunsamnamdoling Monastery, Ambootia Tea Factory or Trek from Baggura along to Mungpo and back are also some of the option available.
Damdim Tea Estate
Tata is known for providing quality hospitality through its Taj hotel chain and now the company expanded to do the same at its tea gardens in north Bengal in India, Barrons TE but later renamed Dam Dim Tea estate is anexample. It is a boost to the conception of tea tourism; it has a three-bedroom bungalow for guest at the Damdim tea estate,located approximately 45 kilometers from Siliguri. The setting and choice is excellent. The southern part of the garden is separated from the Baikanthapur Forest by the river Chel. The north is guarded by the Neora Valley National Park, the east by Garumara National Park and the west by the Mahananda Wildlife Sanctuary. There is a long meandering approach through the green carpet of tea bushes. It leads to a luxurious enclave in a lush green backdrop; only the barbet's call or the water of the Chel lapping on the pebbled bed interrupts the silence. The place falls on the elephant corridor and Leopards, too, sneak in at times, but out here the co-existence of the two worlds is peaceful and the people here are accustomed to such situations. Aimed at high end tourists, a day at the bungalow will cost Rs 4,000 for two persons, including food. Visitors will getthe taste of the Dooars, complete with a tea trail tracing the leaf from the garden to the factory. One can enjoy a stroll by the Chel River and watch tribal dance performance by the Santhali workers or play golf at the nearby Eastern Dooars Club. Cock - fighting at a Sunday haat is also entertaining. The tour is luxurious and one can enjoy a lifetime of memories in a stayof few magical days in Dooars. The staff is cordial and helpful. Golfer can enjoy a day out in the Western Dooars Club, a heritage club that provides a nine holed golf course in the lap of the East Himalaya.
Selim Hill Tea Estate
Situated in Kurseong in picturesque settings is this quality Tea garden, it is one of the oldest gardens in Darjeeling, which grows Darjeeling Organic Tea. 35 Kilometers from Siliguri, it has a 147 year old rustic and nostalgic accommodation in stone & wood is open for tourists with lots of option. The drive of nearly an hour and half from Siliguri and Darjeeling town is also exhilarating. This estate was established by the English planter Mr. Henry in the year 1800. It offers its guest the views of the River Teesta and Balason river valleys in the south and glimpses of snow capped mountains in the north. Its lower tea section is adjacent to Mahananda wild life sanctuary. The nearest railway station is Gayabari known for the internationally famous Darjeeling Himalayan Railway Infrastructure. Accommodation includes three double room with attach bath. Stroll and pony treks within the estate is refreshing. Short treks are enjoyable and longer treks can be arranged with guide and porters. Options available are tea garden & factory visit can be arranged similarly train trip by the Himalayan Darjeeling Railway is also enjoyable. Pony trek and local cultural show is also available along with the regular visit to Darjeeling and sight seeing option. Packages of 3 night 2 days is advisable.
Glenburn Tea Estate
It is a scenic tea estate established in 1860 by Scottish tea planters with 1,600 acres of verdant forest and rolling hills, situated in the hills of Darjeeling near Tinchuley and Peshok, nearly an hour and half drive from Siliguri. It is nearly 60 kilometers from Kalimpong and 100 kilometers from Gangtok. This is a unique opportunity to live the real lifestyle of olden day's colonial style. Relax in the garden over a proper traditional hospitability. Tourist started to visit around four to five years ago. It offers an exclusive accommodation where stay is arranged at the Bungalowor the Glenburn Lodge on the banks of the Rangeet. Views of Kanchendzonga Range are mesmerizing. The estate stretches from anelevation of nearly 3700 feet to all the way to the Rangeet and the Rung Dung. The sprawling tea field and the forests is aparadise for bird watcher and trekker's. One can come across the forests and villages of the region. The other option is to camp out in the banks of the river, rafting, hike through the forest and roam around Darjeeling town; go out for picnicor barbeque. With acres of beautiful forests to explore, riverside and Darjeeling, Gangtok, Pelling, Kalimpong etc. close byacouple of days stay would be truly relaxing or adventure packed. White water Rafting, Birding, Hiking and short trekking are the other option available from here. Glenburn Tea Estate offers high end accommodation facilities to its guests.
Phaskowa Tea Estate
This garden or tea estate is spread over 650 acres from Buxa Tiger Reserve to River Rydak and is set in a surrounding that is picturesque and thrilling. The distance from Bagdogra or NJP Railway station is a drive through 65 kilometers of scenic routes to the garden. Century old plantation lay out with acres of rolling tea bushes that appears like a lush green carpet with sunny slopes and the misty valley is paradise for tourist. A beautiful, herds of Elephants or Bison can be spotted if one is lucky. Experience of the Buxa Tiger reserve wildlife sanctuaries is mesmerizing. One may come across leopard, elephant or a herd of bison crossing the area. Buxa Tiger Reserve is spread over 750 square kilometers for tiger reserve and contagious is the Rashikbill bird sanctuary is the birder's paradise and the stay at the old colonial Raj era bungalow will be the memories to cherish. Other form of entertainment may include Tribal Dance, visiting endangered tribe called Toto in Toto Para. One can also visit the Bhutanese town of Phuentsholing, The Cooch Behar Palace, a heritage site and Jaldapara with the known for the famous one horned rhinos.
Makaibari Tea Garden
Situated near Kurseong, it houses a smart stone house, with luxurious bedrooms, spacious living room complete with fireplace and foods are from vegetables grown in the garden. Makaibari is in the international market as the most diversified tea estate with various options. Take a tour of tea estate, walk through the tea fields or a tour of tea factory and get the privilege of tea tasting. One can enjoy guided tour of how the tea bush is grown and know the technique of how to pluck the "two leaves and a bud", how it is manufactured to give the worlds best tea with international demand and enjoy the variety of flora and fauna that add to the beauty of the diverse landscape that makes up a tea estate. One can spot snakes, monkeys, rabbits, leopards, Himalayan goats, wild boar, barking deer, Himalayan mountain goat, pheasants, porcupine, wild jungle fowl and seven natural springs originates in this tea estate. The concept of tea tourism was originally been initiated by Makaibari tea estate, Glenburn, Marian Barrie and Faskua. It is one of the few gardens with leopard conservation, ecotourism and produces varieties of tea. A couple of days stay will enrich one with a brief overview of how teais grown, manufactured and tasted. A dynamic leader Mr. Rajah Banerjee is one of the rare philosophers who have the feeling of social corporate responsibility.
Nathmulls Tea Estate
The accommodation is in Goomtee Tea Estate, located at Mahanadi, a small hamlet, just a few kilometers away from the picturesque Kurseong. Situated at an elevation ranging from 3300 feet to 6200 feet near Makaibari Tea Estate is Goomtee Tea Estate in Kurseong or the land of orchids. It is spread over an area of over 200 hectares along with Castleton, Jungapana and Makaibari is supposed to be the best region for tea cultivation in Darjeeling. The garden produces some of the most aromatic teas. It is situated among old plantation that lay out with stretches of rolling tea bushes like green carpet. The sunny slopes and the misty valley with a beautiful, heritage bungalow, with its well-furnished rooms, that has played host to generations of tea planters (Sahibs and Memsahib) since the days of the Raj. Stay there for a night or two and experience the luxury of being in the nostalgic era of British and feel the colonial style. This is a unique opportunity to live the real lifestyle. Relax in the garden over a proper traditional hospitability and while away spends your time amidst the collection of books on Tea and other topics. Early morning rise among the chirping of birds and the fresh air along with the aroma of the clusters of tea bushes. Mornings walk along the tea bushes and watch the tea pluckers and then begin your daywith a continental breakfast.
Tukvar (Puttabong) Tea Estate
One will leave the hustle and bustle of the town leaving behind the popular tourist destinations and journey through the hills of Darjeeling countryside through the villages to Puttabong / Tukvar Tea Estate was first planted in 1852 and mainly comprising of Clonal and Chinese bushes. It is a scenic place and probably the oldest Tea tourism concept. It is Located about 9 kilometers north of the hill station of Darjeeling, Puttabong has one of the highest tea elevation gardens in the region. Parts of the estate rise as high as 6500 feet. It has set a record by selling tea fetching a record price of Rs. 10,001/ - per kilogram on the year 1992. Take a tour of tea estate, walk through the tea fields, take a tour of tea factory and get the privilege of tea tasting with guide who has vast knowledge of teas, tea plantations and factories. One can feel free to stroll through gardens before enjoying lunch together in the stunning garden. The location is trendy, sophisticated and well designed, the food delicious and the service impeccable. Guest can eat as much as without feel guilty about indulging as one has already walked off whatever calories consume! Sight seeing are among the best of option available toguest.